Veolia Romania, part of Veolia Group, has been providing sustainable solutions for the management of public water and energy services since 1992. Through its wide range of solutions, the company addresses society's new challenges throughout the process of ensuring access to high quality services, addressing social problems and preserving natural resources.
With an experience of almost 21 years on the local water and energy supply market, we believe innovation is the path towards human wellbeing and progress. Accountability, solidarity, respect, innovation and customer-centricity are values that support all our economic, social and environmental performances.
We are actively encouraging an open dialogue with our nearly 2,200,000 consumers in Romania and are particularly focused on developing new technologies to minimize the impact of businesses on the environment. This is the way we, at Veolia, and our employees contribute every day to the world's resources.
We are constantly investing in the advancement of our organization both from a technical, and financial view, having set objectives that apply company-wide: to revolutionize, streamline and strengthen our well-established activities, to design and develop innovative solutions or to anticipate the critical needs of tomorrow, to innovate and transform through digitalization.
KEY FIGURES 2021 VEOLIA ROMANIA
Despite this unstable economic climate, Veolia Romania reported visible results on the local market. The company saw an upward financial evolution, with a turnover of 377,4 million € in the last year. The impact of Veolia's entities on the Romanian economy throughout this period translates in investments of 40,5 million €. The total value of wages paid for its 3,182 employees accounted for 50 million. The company settled taxes and contributions of 45,9 million € during this period.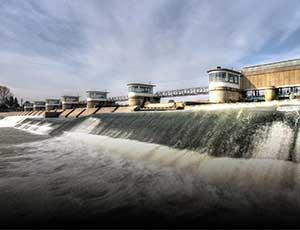 over 2,1 million people supplied with drinking water
over 2 million people connected to the wastewater system
170,402 contracts
144 million m³ of drinking water supplied
184 million m³ of wastewater provided
3 treatment plants and 1 wastewater treatment plant managed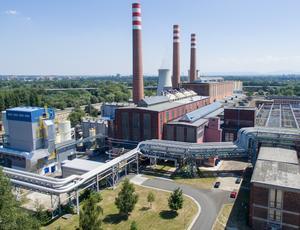 0,1 million people provided with heating
54,845 apartments provided with heating
2,373 contracts
660 GWh thermic energy sold
608 GWh electrical energy sold
2 heating facilities managed