Veolia launched the first edition of its Impact Awards in September 2019, a few months after announcing its Purpose. The Impact Awards celebrate and reward exceptional in-house projects that provide outstanding positive impacts in all five dimensions of the Group's multifaceted performance around the world.
Veolia implements its Purpose through Impact 2023, the four-year strategic program launched in February 2020. Veolia is committed to delivering multifaceted performance, with the same high standards and constant focus on performance across all spheres: environmental, commercial, social, societal, economic and financial.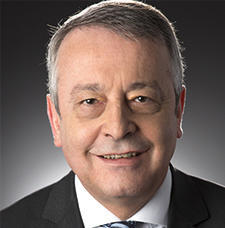 The goal of our new Impact 2023 strategic plan is highly ambitious: to make Veolia the benchmark company for ecological transformation.
Antoine Frérot, Chairman and CEO of Veolia.
Antoine Frérot decided to set up the Impact Awards to celebrate inspirational projects that can be replicated, each of them evidence of our multifaceted performance and the commitment of employees from all parts of the world and all Veolia business units. The first edition ran from September 2019 to March 2020, with five prize-winning projects.
Key figures from the 1st Impact Awards
From September 2019 to March 2020
5 categories
(one for each dimension of our multifaceted performance)
66 projects submitted
from around the world
15 finalists
selected by an in-house jury of international experts
5 winners
chosen by Veolia's Executive Committee
1 winner
chosen by Veolia employees
Watch the videos to find out more about the 5 finalists and the winner of the employees' choice award
Winner in the Environmental Performance category
« WELCOME IN MY CLEAN'AIR SCHOOL! », entered by the Environmental Maintenance Industry & Building team
Veolia, the benchmark company for ecological transformation, is unwavering in its commitment to delivering positive impacts for the planet and its stakeholders. Its activities focus on every key challenge to environmental protection, such as fighting the climate emergency, preserving natural environments and biodiversity, managing resources, reducing pollution, etc.
WELCOME IN MY CLEAN'AIR SCHOOL! by Veolia is an opportunity for of Le Raincy, a town just outside Paris, to become the first French municipality to treat problems relating to air quality. Two of the town's public schools now guarantee pupils will enjoy 100% healthy air in their classrooms, every day.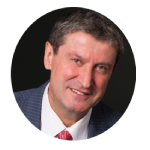 This project shows how Veolia is setting the pace when it comes to dealing with a major issue for the 21st century: air pollution, a scourge whose health, environmental, economic and societal impacts are now widely recognized. We are proud that, thanks to hard work by our teams, we can now provide effective solutions to problems surrounding air quality. Régis Calmels, Senior Executive Vice President, Asia.
Winner in the Commercial Performance category
Aquavista™ - Hubgrade, entered by the Veolia Technologies and Contracting team
It is by designing innovative socially and financially advantageous local solutions to meet the needs of municipalities, consumers and industrial clients that Veolia is able to offer a long-term commitment to delivering guaranteed results. These solutions help improve people's wellbeing, the operational and environmental efficiency of businesses and the attractiveness of territories.
Aquavista™, the comprehensive digital platform from Veolia, offers modular scalable solutions to clients for the management of water treatment, with access to Veolia's global expertise. It optimizes operational and environmental performance at treatment plants, in line with local regulations.
The solution is currently available in 25 countries and 7 different languages. 10 drinking water treatment plants, 80 wastewater treatment plants and 900 other water treatment installations are connected to Aquavista™, a total of 300 clients and 900 active users.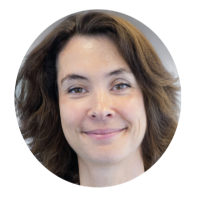 Aquavista™ is a platform that combines data with the human expertise offered by Veolia staff, to offer solutions that precisely reflect our clients' needs. It's a tool that delivers cooperation with lasting growth, helping to promote long-lasting client relationships Estelle Brachlianoff, Chief Operating Officer.
Winner of the Economic & Financial Performance category
Smart Unit, entered by the Central and Eastern Europe team
Veolia's prosperity helps to ensure its long-term future, its investment capacity and its ability to keep acting in the future for the benefit of all its stakeholders.
Veolia's virtual CHP power plant in Budapest offers real-time regulation of energy production and consumption for several Veolia-run power plants. Running all these plants as a single centralized virtual power plant makes it possible to improve the balance between types of energy sources.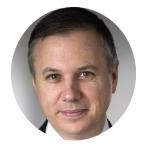 Smart Unit is a multifaceted performance solution that allows us to be profitable again, reduces bills for end consumers and minimizes the impact of energy generation on the environment while also guaranteeing continuous supply. Claude Laruelle, Chief Financial Officer.
Winner in the Social Performance category
"ICIAct - WeChat App", entered by the Asia team
Veolia is a working community where, in addition to an income and respect for their health and safety, every employee can find a sense of purpose in what they do, a commitment to rewarding collective action and personal fulfillment.
With ICIAct (I see, I act), a mobile app developed by Veolia, employees can identify and report dangers and potential risks in their working environments. It also empowers everybody to actively improve operations by suggesting corrective measures.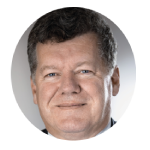 We've all got smartphones in our pockets and in the future we'll be using them to protect employees' health and safety thanks to a mobile app that's simple and effective. Jean-Marie Lambert, Senior Executive Vice President, Human Resources.
Winner in the Societal Performance category
Agua del Sinai, entered by the Latin America and Iberia team
Veolia is a company that operates globally as well as locally, deeply rooted in the territories where it operates. From its very beginnings, Veolia has always supplied essential services, contributing to public health and improving the conditions for people's daily lives. Veolia continues and strengthens its commitment by creating new models for relationships and value creation that reach all actors in a territory. 
Its aim is to create innovative and co-designed initiatives that are a win-win for all stakeholders.
With 130,000 residents, Monte Sinaí is an informal settlement in the city of Guayaquil, Ecuador. It has the city's highest rates of poverty and is not connected to the drinking water network. Agua del Sinaí is a solution from Veolia that supplies the settlement with good quality drinking water delivered by tanker truck, at a 25% discount on the standard rate.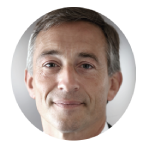 Guaranteeing access to essential resources is central to our Purpose. This project has enabled us to supply low-cost drinking quality water to 130,000 people in Ecuador. It uses methods, tools and knowledge that could also benefit other parts of the world. Helman le Pas de Sécheval, Secretary General.
Agua del Sinai
was awarded the employees' choice prize, from among the 15 Impact Awards
finalists, by over 12,000 Veolia employees.
The second Impact Awards launches in 2021!
As well as the announcement of the winners of the first edition, February also sees the much-anticipated launch of the second edition of the Impact Awards.
More than ever, we must strive to be the benchmark company of ecological transformation. More than ever, we must be guided by our purpose, placing multifaceted performance at the heart of everything we do. More than ever, it is by endeavoring to be useful to our stakeholders that we will maintain our position. Antoine Frérot, Chairman and CEO of Veolia. 
Just as for the first edition, projects must demonstrate positive and well-balanced impacts in each of the five dimensions of Veolia's multifaceted performance: environmental, commercial, social, societal, economic and financial.
---
About Veolia's Purpose
About Veolia's Impact 2023 program