Veolia Group aims to be the benchmark company for ecological transformation. In 2022, with nearly 220,000 employees worldwide, the Group designs and provides game-changing solutions that are both useful and practical for water, waste and energy management. Through its three complementary business activities, Veolia helps to develop access to resources, preserve available resources, and replenish them.
With more than 160 years of experience in resource management, Veolia is a global leading provider of critical services (water, energy and waste). The company implements state-of-the-art technologies and contributes to the sustainable development of communities and industries across the regions where it operates.
BUSINESS ACTIVITIES:
WATER MANAGEMENT
Drop by drop, freshwater resources are becoming scarce. Accounting for only 2.5% of the total volume of water available on the planet, freshwater is under tremendous pressure, mainly because of demographic growth. 
Veolia produces drinking water, ensures delivery where it is needed, collects wastewater, treats and recycles it for home use and professional purposes. With 350 patented technologies covering every key phase of the water treatment process, Veolia is globally recognized as a key player in this area.
In addition to the holistic management of the water circuit for domestic and industrial use, Veolia has a constant focus on innovation. Furthermore, the company contributes to raising awareness of the need to reduce waste and identify viable alternative large-scale solutions. The Group applies its innovative expertise in the field of water treatment to detect and treat pollution in all its forms, including micro-pollutants such as endocrine disruptors and residues of medicinal products.
MANAGEMENT OF ENERGY RESOURCES
The ability to provide efficient, accessible, and durable energy resources is a major challenge in our effort to address issues related to climate change, volatile prices and diminishing resources.
The technologies and solutions developed by Veolia to transform waste into energy create a sustainable, competitive, and efficient response to the challenges created by the energy transition experienced by authorities and local producers.
One of Veolia Group's strategic undertakings to help authorities and local producers streamline the energy mix consists of collecting and recovering various types of biomasses, a major source of renewable carbon-neutral energy.  
The Group is also a major player in co-generation, a process that produces heat and electricity simultaneously using a single source of energy, while helping reduce pollution across cities and alleviating their dependence on fossil fuels. 
WASTE MANAGEMENT
Every year, hundreds of millions of tons of waste are generated by various industries across the world. Veolia provides its customers with an integrated waste management system, to help them improve the production flow, save costs on waste transport and storage and reduce their impact on the environment.
Veolia has a proven experience, expertise, and technology to efficiently manage, both in terms of treatment processes, as well as of costs, a wide variety of waste flows generated by industrial facilities. The company thus guarantees the safe disposal of all wastes and the reuse of a high percentage, while reducing costs and environmental footprints.
Highlights 2022
Key figures 2022: 
In 2022, the Veolia group supplied 111 million people with drinking water and 97 million people with wastewater service, produced nearly 44 million megawatt hours of energy and treated 61 million metric tons of waste. Veolia Environnement (Paris Euronext: VIE) generated consolidated revenue of €42.885 million in 2022.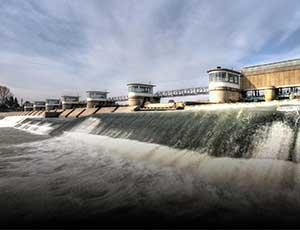 WATER
WATER
111 million people supplied with drinking water 
3,506 wastewater treatment plants managed 
4,130 drinking water plants managed 
97 million people connected to the wastewater system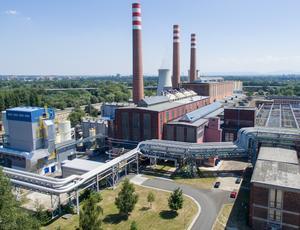 ENERGY
ENERGY
46,922 thermal installations managed 
680 heating and cooling networks managed 
44 million MWh produced 
2,716 industrial sites managed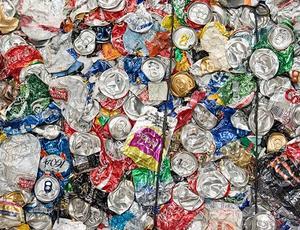 WASTE MANAGEMENT
WASTE MANAGEMENT
533,759 business clients 
61 million metric tons of waste treated 
823 processing facilities operated 
Waste collection services on behalf of local authorities for 46 million individuals