Dorottya, Production Supervision Team Leader at the Oroszlány site
Manufacturing membranes to remove pollution from water will turn the tide.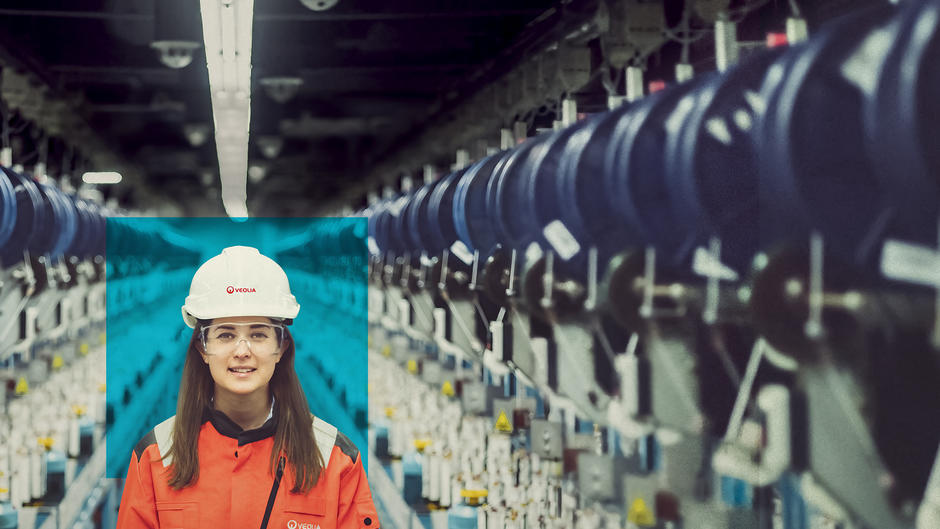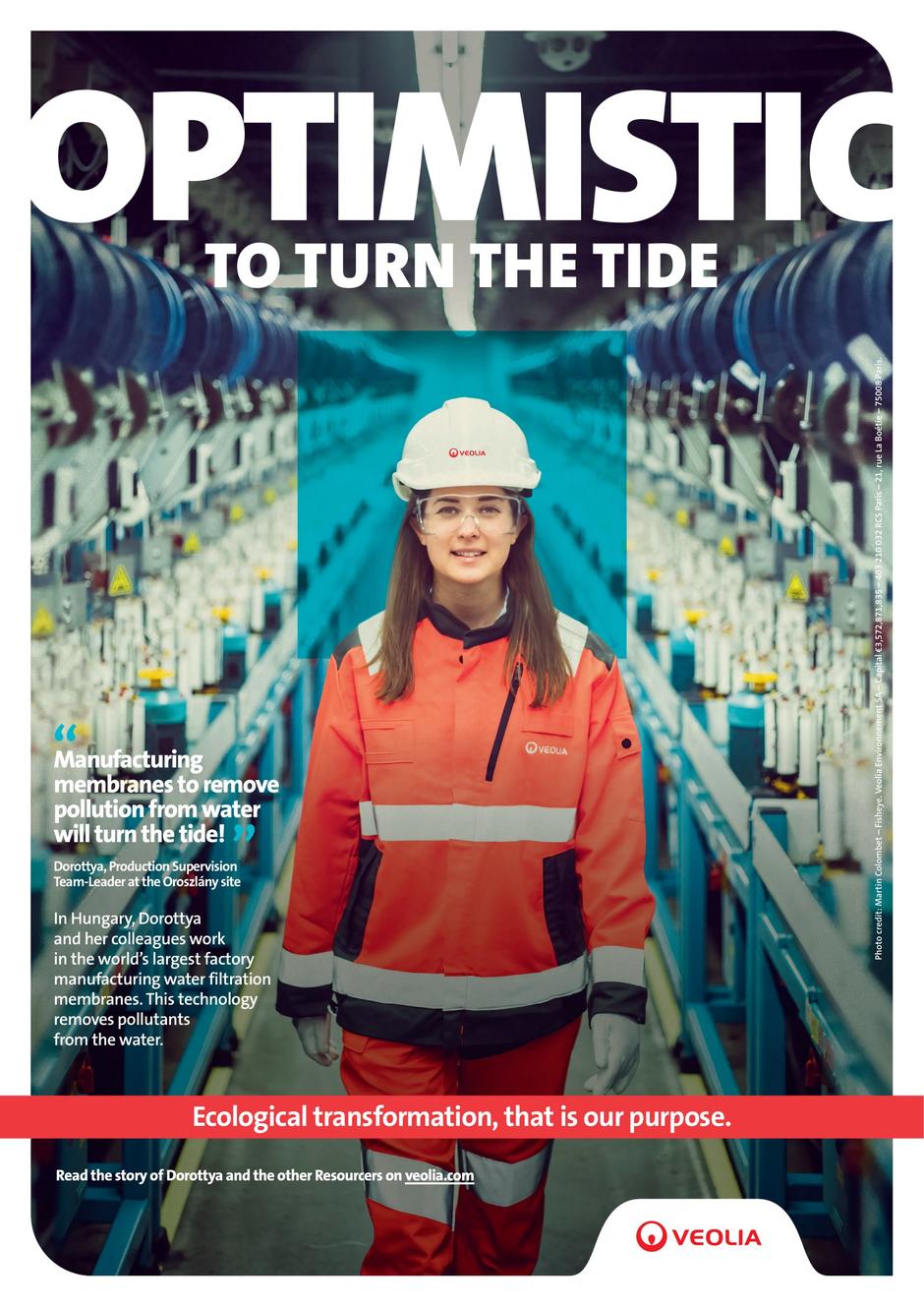 Innovative solutions to treat all types of water
The need for water is constantly increasing, whether for industrial, domestic or agricultural use. To meet this growing demand, against a backdrop of severe pressure on water resources, it has become imperative to innovate in order to create efficient and sustainable water treatment technologies.

At Veolia, our Resourcers are developing new technologies to improve filtration processes to remove pollutants from water so that it can be reused. In Hungary, at the Oroszlány site, Dorottya and her colleagues oversee the production of ultrafiltration membranes for optimum water treatment. These membranes can retain tiny particles, such as bacteria and viruses, present in polluted water. Used to filter drinking water, wastewater, and in tertiary, industrial and municipal applications, these membranes are an effective solution for our growing water needs. With this innovative method, water can be treated regardless of its initial quality. 
Deep dive
Come with us and meet the people who are optimistic about ecological transformation. Meet Dorottya, Production Supervision Team Leader, at the Oroszlány site in Hungary, who explains the solutions implemented by Veolia's Resourcers to mass produce water filtration membranes. With this innovative technology, it is possible to treat all types of water in an optimal and sustainable way. 


These membranes have pores 10,000 times smaller than a human hair and can even filter out bacteria. It's amazing what we can do today. Now we can treat water regardless of its initial quality. 
Finley – Journalist at Fisheye